Marking Meetings as Temporarily Suspended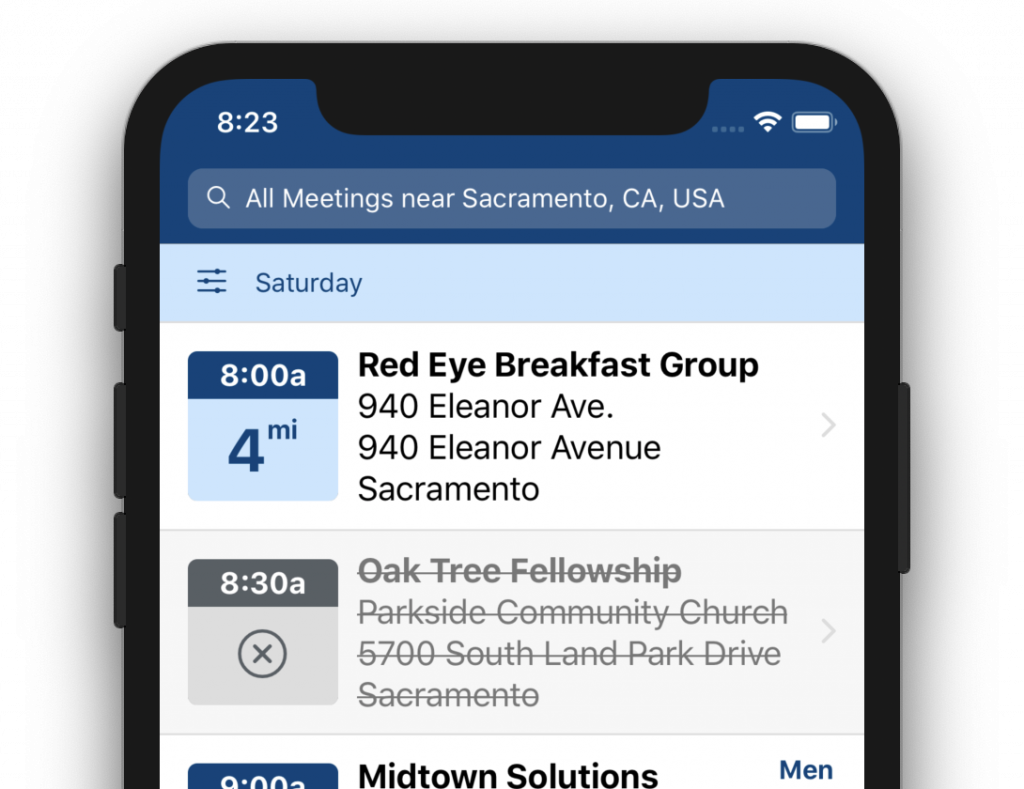 As of version 3.2.1 (released Mar 17 2020), connected A.A. service entities can mark their meetings as temporarily suspended, which gives them a grayed-out appearance in the app.
This helps tell users that the meeting is not happening better than removing the meeting would.
WordPress
If your website is using the 12 Step Meeting List plugin for WordPress, simply edit the meeting and add the meeting type "Location Temporarily Closed" to the meeting. This will gray it out in the meeting and in the app.
Google Sheet
If your meeting list runs on a Google Sheet, use the keyphrase Location Temporarily Closed in the Types column. For example: Men, Big Book, Location Temporarily Closed.
Custom Database
In your JSON file, make sure the types key for the meeting includes the code TC.